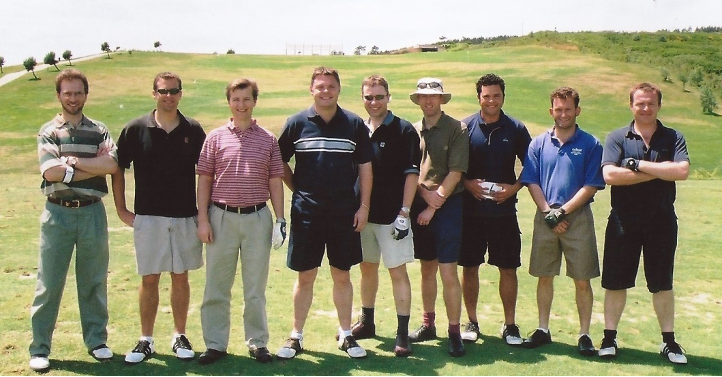 Introduction
Many thanks for all the feedback on my last Boy's Tour Blog, so here's another tale.
It's the year 2000. We've played South West Ireland in 1998 and been literally blown away by St Andrews and Carnoustie in 1999. So the consensus is "sunshine please" for the next tour and we're heading for The Algarve. Courses include San Lorenzo, Quinta de Lago, Villa Sol and Vilamoura Old. There are eight of us. Unfortunately, someone drops out at the last moment and a new recruit steps in. He's a Kiwi and his nickname is "DOG". No one is quite sure how he acquired this nickname; does he have an affinity for canines, does he pant and dribble or perhaps his favourite sexual position?
The Airport
The goal is to play 5 rounds in 4 days with 3 nights' accommodation. So we convene at Heathrow at some un-godly hour and meet "DOG" for the first time. His table manners are ok (no bowl on the floor). However, we do find out that he's a few slices short of a full loaf when we arrive at Faro airport. We've queuing up for an extra security check, "Dog" puts his hand luggage on the conveyor then promptly walks through security leaving his bag behind!
Guess this must be a first as the puzzled border guards try to figure out what to do. He can't simply walk back in to reclaim his bag so has to be escorted to the airport entrance and eventually back to the security carousel (20 minutes later and "Dog", with his tail between his legs, is reunited with his luggage.
The Hotel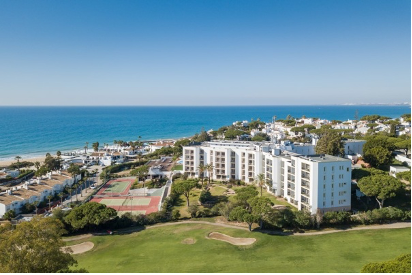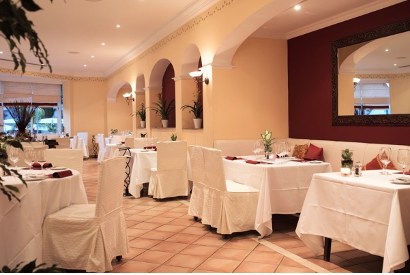 In order to be able to play San Lorenzo, a beautiful golf course set in a nature reserve you had to stay at the Dona Filipa an extravagant traditional 5 * hotel. Bit of a mismatch for a Boy's Golf Tour but we managed.
The Golf Courses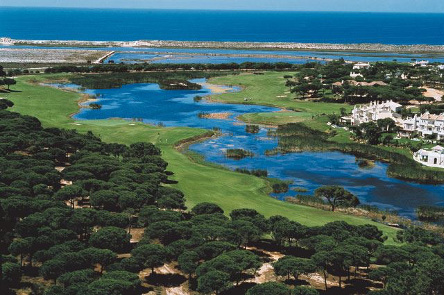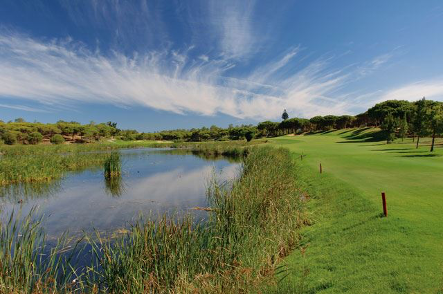 Villa Sol and Vilamoura set a similar challenge with fairways lined with cork trees. The canopy is continuous so if you drive hits one cork tree, that's where it stays – truly corked!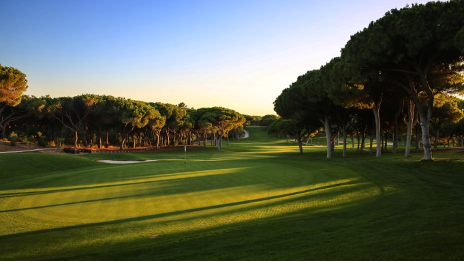 There hangs a tale
Vilamoura was super strict on handicap certificates. Our Irish friend had left his handicap certificate back at the hotel. The check in lady insisted our hotel staff entered the room, retrieved the certificate and faxed it across before Steve K was allowed to play.
So we took on the challenge of The Old course, narrow tree lined fairways and absolutely stunning putting surfaces. The first group finishes its round and heads straight to the 19th for a sun downer as it's quite late by now. We're sitting outside, the heat of the day is subsiding and all is well with the world – or so we thought….
The second group appears and strangely walks straight past us, no banter, not even eye contact. They head for their car get in and drive straight off – how strange. We later learn that "Dog" misses a 2-foot putt on the last green, takes an almighty angry swipe to knock it away, misses the ball completely and gouges out a large divot right next to the hole!!
Perhaps "Dog" thought it was time to bury his bone? Suffice to say we have never dared to go back since. If anyone from Vilamoura ever reads this we are truly sorry!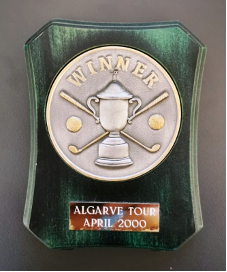 Thanks for reading my blog. If you enjoyed it please take a moment to like my Facebook page. https://www.facebook.com/TheGolfSwingCompany?ref=aymt_homepage_panel
tony@thegolfswingcompany.com 07764 895 045
www.thegolfswingcompany.com Facebook: @thegolfswingcompany