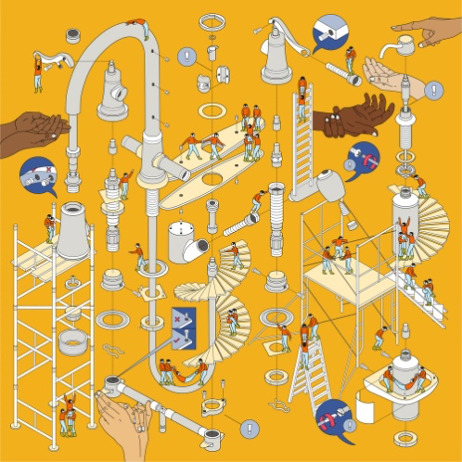 Introduction
With lockdown and golf courses closed, now is the perfect time to create a plan of action for 2021. Yes, a plan of action, not one of those business plans you draw up at work, then promptly file away and carry on doing what you were doing
There are 3 steps to this plan; where am I now, where do I want to be and how do I get there?
Here is an illustrative plan for a 24 handicapper, Feel free to adapt it to your personal situation.
Where am I now?
Playing 4 years, handicap has dropped from 28 to 24. Major issues are a slice off the tee with the driver, poor consistency of strike off the fairways, a flaky short game from 40 yards and in, too many 3-putts and no clue out of bunkers?
Also, when I hit a bad shot I get down on myself and this can last a few holes and cost me more shots
Oh and I want to be less frustrated and enjoy the game more
Where do I want to be?
18 handicap in 12 months time.
More consistent; that is, fewer really wild shots
Not being put off with a medal card in my hand
Be able to put the bad shots behind me
Beat the father in law
Having more fun!
How am I going to get there?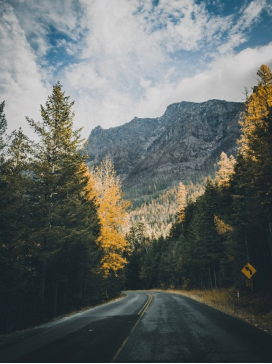 So, I'd like to lose 6 shots off my average score
Driving
I'm slicing my driver and only making 6 of 14 fairways. When I miss the fairway I have to hack out sideways so putting pressure on myself straight away
If I drop down to a 3-wood I can make 8 out of 14 fairways. I lose about 20 yds compared to the driver but the course I play isn't too long so that's better than playing out sideways for 2
Fairway
I often hit behind the ball or even top it so rarely reach the green in 2, even though it's in range. Sometimes I just misjudge the distance and come up short
I don't like 3-5 irons and have little confidence. I'm going to look at hybrids as an alternative to mid/long irons.
Pitching
When I visit the driving range, I'll begin to break down my practice into sections and ensure I devote some time to my wedges, not just bash drivers
Chipping
At the driving range I'll focus on some 20- 40 yard targets
Putting
Bit cold to practice out of doors at the moment – so I'll try putting on the carpet at home
(If it's not flat enough I can buy a putting mat)
For a target I'll get an old shoe box, cut a 4 .25"hole in the lid and turn it into a ramp
Bunkers
Bit cold at the moment but as soon as it warms up and the driving ranges are open, I'll book a bunker session with my coach
Mental Side
Learn how to deal with pressure, get over bad shots and be more grateful – hoping my golf coach can help me out here
Action Plan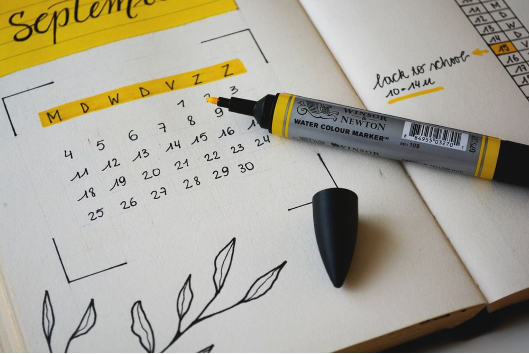 Driver – why do I slice?
Can my coach show me the killer move that's spoiling these tee shots ?
What drills can my coach share with me to address this?
Fairway – why do I hit behind the ball or top it?
Is it to do with weight transfer or club head throwaway?
What drills can my coach share with me to address this?
What device could I buy to better judge the distances? (Laser or GPS)
Do I even know how far I hit each club? Use Top Tracer at Parley Golf Centre to find out and make a note of each club (bear in mind its winter right now and the ball isn't travelling as far)
Long irons vs. hybrids
Try some hybrids at a golf shop and compare the results with my long irons
(Ask my coach for advice on shafts and lofts)
Pitching
I'll focus on say, a 100yd target and experiment with a full shot, ¾ and ½ shot and compare the results. Better still I'll bring along a friend and we will compete – 1 ball one club one target – then change
Chipping
I'll experiment with different clubs to say a 20 yd target – different wedges, mid irons and even a hybrid
I'll book a session with my coach so he can run me through the set up fundamentals
Putting
I'll practice from, 3, 5 and 8 feet on the carpet for now
If it gets too easy, I'll putt to the top of a market pen instead (1/2" wide) or even another golf ball
I can play ladders whereby I have to hole say, 5 putts in a row or start again if I miss(the pressure will make it more real)
Bunkers
I'd like to understand how to get out every time, how to hit running or stopping bunker shots and generally be more confident and will book a session with my coach accordingly.
Mental Side
Medal card – work on a plan that addresses the pressure, and helps me plot my way around the golf course using my handicap where necessary (course management)
Focus on my body language so I don't send a message to my golf brain that I've lost interest after a poor shot
Think about what I'm grateful for – being able to play at all would be a great place to start!
Thanks for reading my blog.
If you'd like my help to put together a plan specifically for you, we could set up a zoom call accordingly.
tony@thegolfswingcompany.com 07764 895 045
www.thegolfswingcompany.com Facebook: @thegolfswingcompany