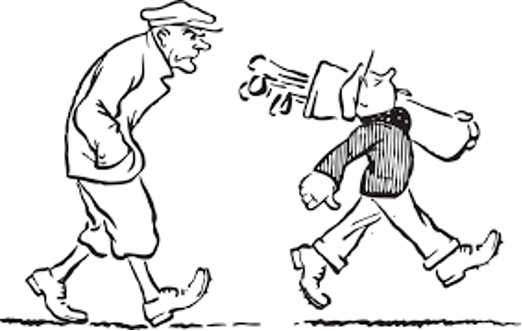 The Pond Hole
So here's a story I remembered clearly at the time. I wasn't actually there to witness it but the story was quite fresh so hadn't had enough time for embellishment. It was a gloriously sunny Sunday afternoon in the mid 1970s. A typical Sunningdale 4-ball complete with 4 caddies approached the elevated 5th tee with glorious views down the 5th and 6th fairways.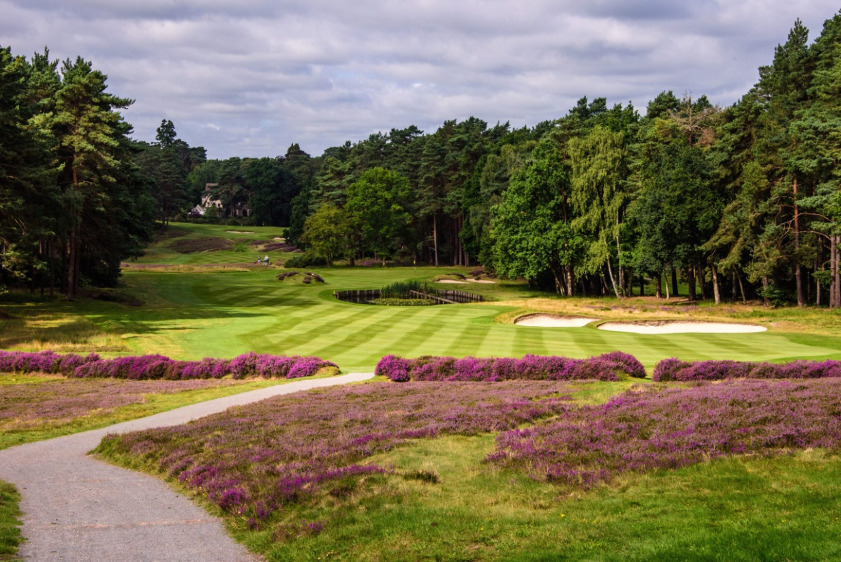 The tee shot is a tricky one; a long carry over heather with rough on the left and two bunkers lurking on the right. The first 3 players drove off with mixed results, and then our "star" for the day took his opportunity and launched his "Sunday best" which skirted the bunkers and scampered on and finished just short of the pond – a truly great strike! Said member puffed out his chest, acknowledged his playing partners admiration and strode purposefully towards his epic drive. Last to play again he surveyed his approach shot of no more than 130 yards; bunkers left and right but a good sized green to aim for. A chance of a birdie perhaps?
"9 iron please caddy" he requested. Our "star" addressed the ball, looked to the target, waggled the club and then preceded to completely duff his pitch straight into the pond with a resounding "plop". "Another ball please caddy" – "plop" and his second ball joined its brother in Davey Jones Locker. "Give me another ball NOW he barked" …"plop" 3 balls in the pond. Our ruddy faced "star" then launched his 9 iron into the pond, picked up his bag of clubs threw them in and THEN proceeded to jump into said pond (perhaps to cool off as he was quite hot under the collar by now).
Now if that wasn't barmy enough, the player instructed his caddy to return to the club house (a 10-hole round trip) to acquire a dry set of clothes which he then proceeded to put on top of his wet ones. Even Tom Sharp couldn't write this stuff.
Thanks for reading my blog.
If you would like to treat yourself or a friend to a Xmas golf lesson gift voucher, now would be a good time. Simply contact me as below and I 'll be happy to help.
tony@thegolfswingcompany.com 07764 895 045
www.thegolfswingcompany.com Facebook: @thegolfswingcompany