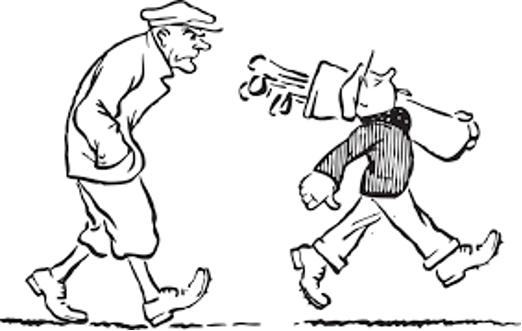 Introduction
Nice feedback on my first "Tales from the Caddy Shed" episode (and no threatening letters) so here is episode 2.
Caddying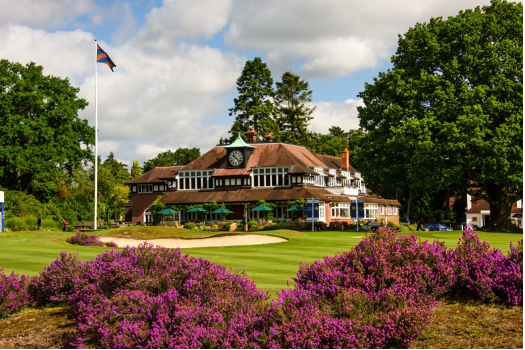 It's the month of June around 1974 and the days are long and sunny (weren't they always when we were younger)? I've just finished caddying in a very fast 2-ball with a former Walker cup player and another scratch golfer around The Old Course at Sunningdale (often voted the best inland course in England) The players said you're "in for a treat" and we were; effortless par golf with a sprinkling of birdies. We were round in less than 3 hours when two black Princess Limos arrives and out stepped four "senior" American gentlemen. How could we tell they were American you may ask? Well, firstly although they were still 50 yds away we could hear them perfectly (Are all American tourists deaf) and secondly it was the equally "loud" checked trousers which gave them away
The doors of the second Limo opened and out stepped four equally "senior" ladies with the classic blue rinse hairstyles. None of them looked too nimble so we were praying quietly that we'd be selected for the husbands. So sure enough we were picked to caddy for their wives.
The men teed off on the 1st of The Old Course (a challenging par 5) and proceeded in a quite spritely fashion down the fairway. So then to the ladies. Well they all teed off, hitting the ball about 120yds each and eventually after about 20 minutes completed the first hole in about 7 strokes a piece. Being young and cheeky (well the second part still rings true) I suggested to my lady that they might consider placing their ball on the fairway for one as they'd enjoy it a lot more.
Faced with a sea of heather from the second tee and a 170yd carry the response was perfect. "Hey girls great idea"….and so we progressed for the next few holes with the husbands looking back in quizzical disbelief that their spouses were keeping up with them, perhaps for the first time on their UK golf tour.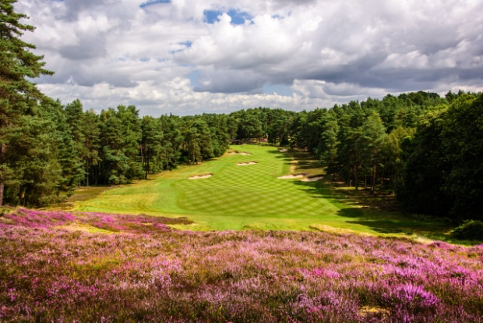 My lady then turned to me and said "do you boys play?" to which I nodded. Ok then you boys can take our tee shots and we'll play the rest! How cool – getting paid to play
This then proceeded until the 14th tee (a par 5 over a road) when Arthur Lees, the Head pro was heading home for a spot of lunch and had to wait for the caddies to tee off before he could continue.
Finally we arrived at the 18th, a long, uphill par 4 with bunkers left and right then a series of cross bunkers about 120 yards short of the green. 

The other caddy in our group was a talented player who would shortly take up an assistant pro role at The Addington GC. He was a burly teenager and gave his final drive of the day an almighty thwack! The ball threaded between the first set of bunkers and then bounded like a young gazelle until it came to rest just short of the distant cross bunkers – a mighty blow given they were ladies wooden headed clubs. Well it really was a long walk for his lady who normally takes a taxi for journeys of that magnitude. She arrived at the ball wheezing slightly, selected her club of choice and proceeded to duff it fit straight into the bunker 10 yards away.
Thanks for reading my blog.
If you would like to treat yourself or a friend to a Xmas golf lesson gift voucher, now would be a good time. Simply contact me as below and I'll be happy to help.
tony@thegolfswingcompany.com 07764 895 045
www.thegolfswingcompany.com Facebook: @thegolfswingcompany