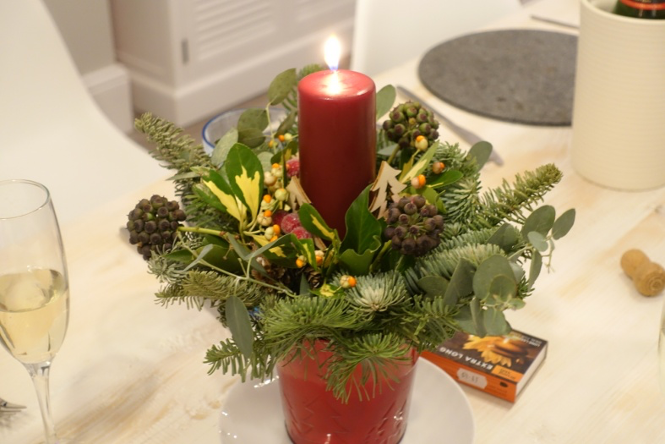 Hi guys, 3 weeks to go and its Xmas!
Golf courses are open again and a vaccine will be available to the most needy any day now
2020
So did 2020 meet your golfing expectations? Were you able to take the opportunity to play more or did work and family commitments prevent you?
How was your game – did it meet your expectations? If not what were the short comings? What might help you enjoy your golf more in 2021?
Below is an earlier blog where I focused on non golf club equipment which could make you a more "complete" golfer. Alternatively you might like to consider a golf coaching gift voucher for yourself or your loved ones or even a friend who has been struggling with their game.
My coaching can be in the warm, all weather studio or out on the fairways helping you with your course management, club choice, alignment, and overall mental approach (asking good questions and committing).
How to choose other essential golf equipment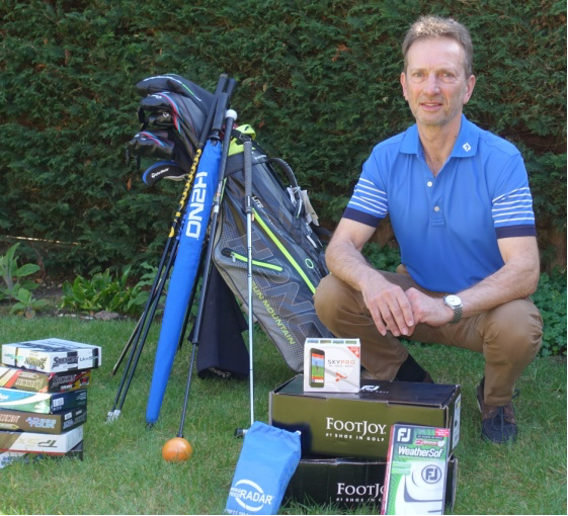 Introduction
Here's an A-Z of non-golf club equipment, enjoy reading now and keep for your Xmas or birthday wish list
Marginal Gains – just how prepared are you each time you play golf? 
Did you check the weather forecast the night before and pack your golf bag accordingly. If the probability of rain is only 40% do you bring an umbrella?
I once played a club 4-ball competition against two tennis coaches. The forecast was heavy showers. I turned up in my golf waterproofs, waterproof hat, an umbrella mounted on my golf bag, an extra waterproof cover over the golf clubs, a towel around my neck, 3 old, spare golf clubs and two extra towels, one already tucked under the golf umbrella to keep the grips dry. My golf partner was an ex-Army guy so also came well prepared. Our tennis coach opponents had one umbrella between them and no club cover of any kind. One of them was wearing a thick woollen jumper and a beanie hat. Within a couple of holes he was soaked through (and much heavier as the jumper absorbed the rain).The conditions were horrid but we soldiered on and won easily. At the end our opponents apologised for their poor play, blamed the weather and asked for a rematch! We politely declined. I'm not trying to be smug here, just emphasising the need to be prepared for the conditions that you may experience on a golf course.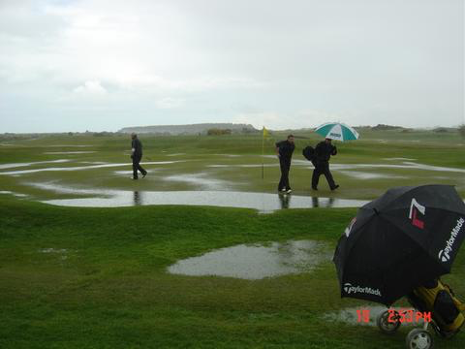 Plenty of choice here! Decisions might include, carry, trolley or buggy? Minimalist or kitchen sink? Personally I prefer to carry and have opted for a Sun Mountain waterproof bag. Build quality is outstanding and waterproof zips help to keep the contents dry, even in a heavy downpour.
https://www.sunmountaingolf.co.uk/4-h2no-waterproof-series
Poker chip sized if just cleaning and replacing your golf ball or smaller options with a pin to keep them low on the green if close to someone's putting line
https://www.ebay.co.uk/b/Golf-Ball-Markers/18928/bn_9521149
A big topic but in the cooler months think about multiple thin layers (base, mid, outer/waterproof layer)
https://www.golfalot.com/buyingguides/layering.aspx
Also take a look at my last blog on Kymira infrared golf clothing
Distance measuring devices
Laser or GPS? Laser is generally more accurate when looking at pin placements but no help with blind driving holes or distances to bunkers, lakes, dog legs, etc. GPS devices have map features and are especially helpful when playing a course for the first time. Personally have gravitated to a laser. Some carry both.
https://www.golf-monthly.co.uk/best-golf-deals/best-golf-gps-devices-2020-94809
Staying hydrated and not running out of energy is important if you want to sustain your performance over a 4 hour+ period. Go for water, bananas and healthy energy bars rather than bacon butties and chocolate
A golf glove will give you added grip when your palms are sweaty in the summer or when rain will make them slip. They also reduce the need to grip too tightly. So leather or manmade materials? Leather has more feel but wears faster and becomes waterlogged quickly in the rain. Manmade has less feel but is more durable and better in the rain. Suggest you try both. Save your old gloves for a rainy day too (keep in a plastic bag). Change them frequently when it's raining then throw away after the round. Overall, buy in bulk and switch to a new one when they wear or the elastic starts to stretch too much.
(You can also buy special synthetic gloves as pairs which are designed especially for the rain – the wetter they are – the more effective they become)
https://www.americangolf.co.uk/balls-accessories/golf-gloves/footjoy-raingrip-bonus-pack-289750.html?gclid=Cj0KCQjwgJv4BRCrARIsAB17JI5p-_PxTonWLeWiZV90XO-WLhJRfDBnUzG202-iqidZ0gxY_PZq_N0aAvBNEALw_wcB
Leather or manmade materials? Dimples or soft spikes (metal spikes now banned at many courses) Stability is key when swinging at speeds up to 110 mph. Comfort is also vital when walking for hours at a time. Soft spikes for most of the time. Dimples during the summer months when fairways harden up (They are also easier on your lower back – Fred Couples and Justin Rose both swear by them. Ecco and Adidas respectively)
Also consider the level of waterproofing. Gore tex or a similar membrane layer.
https://www.clubhousegolf.co.uk/acatalog/Mens_Golf_Shoes.html?gclid=CjwKCAjwkPX0BRBKEiwA7THxiOcvboIbZz0YHl6OEXrrWVhwBVMatZtmN1MEcTHkPUe4Tw3EF4N_kBoCwZIQAvD_BwE
If you're in a competition you'll need at least one of these, preferably with an eraser too
Out of courtesy to your fellow golfers and a mark of respect to the green keepers please invest in a pitch mark repairer and use it on every green, whether you made a pitch mark or not!
https://www.thegolfshoponline.co.uk/titleist/accessories/scotty-cameron-divot-tool/ utm_source=pla&utm_medium=cpc&utm_campaign=googleshopping&variant=351492&gclid=CjwKCAjwkPX0BRBKEiwA7THxiDN5mEpcUOzu6zyiiY7HLqptLi9vpJAM3m6TsEVjP9hLyHodyLCVHxoC5ZsQAvD_BwE
Shorts
Perfect for warmer summer weather or all year round if you're from New Zealand Golf shorts need to be "tailored" no sports or "cargo" shorts (big outside pockets)
Invented for skiers but perfect for golfing on cold and windy days
https://www.ebay.co.uk/i/323448200854?chn=ps&var=512507366774&norover=1&mkevt=1&mkrid=710-134428-41853-0&mkcid=2&itemid=512507366774_323448200854&targetid=876487124366&device=c&mktype=pla&googleloc=1006943&campaignid=9441121590&mkgroupid=95891581676&rlsatarget=aud-381667280803:pla-876487124366&abcId=1140496&merchantid=138358138&gclid=CjwKCAjwkPX0BRBKEiwA7THxiNSOjVUcoRWZPEQHmIMaLTZGqD8_oEBcUSOvhDll2rhz9-jXLESXohoChPYQAvD_BwE
In the winter go for sports socks with ribbing around the foot for added stability and cushioning
Blister free options are also available and ideal, especially if your feet sweat a lot
https://www.socksnob.co.uk/product/storm-bloc-4-pairs-mens-cushioned-anti-blister-breathable-ribbed-hiking-socks-with-arch-support/?attribute_pa_size=6-11-uk&attribute_pa_colour=sbms034blk&dTribesID=528ef7e13710133f093c8df2541cb251%7Cadtribes%7C47222&utm_source=Google%20Shopping&utm_campaign=Google%20Shopping&utm_medium=cpc&utm_term=47222&gclid=CjwKCAjwkPX0BRBKEiwA7THxiNoj3eG-EuunPPaiZG4PIWjZyLroggLKk5hTyU0e0zfywUQqaXxmDBoClVsQAvD_BwE
In the summer, tennis socks would be fine
Suntan cream
Skin cancer is a real issue for people who spend a lot of time out of doors
Go for at least an SPF 30 level of protection and choose a sports version which should reduce sweating
https://www.skinoracle.com/ultrasun/2213-ultrasun-sports-gel-spf-30-100ml.html?gclid=CjwKCAjwkPX0BRBKEiwA7THxiE363gjufQqYT4pDvQBfTwHz2KjoBFzzHOouPooKuxkgnlQ6mashMBoCASEQAvD_BwE
Personally I prefer those with preset heights. They're colour coded by size. It will depend on your angle of attack but for me Pink for my driver, blue for a 3 wood, red for other fairway woods, and lime green for irons and hybrids. It's one less thing to think about when playing and helps improve my consistency.
https://www.ebay.co.uk/i/251284436892?chn=ps&var=553873593335&norover=1&mkevt=1&mkrid=710-134428-41853-0&mkcid=2&itemid=553873593335_251284436892&targetid=878706529565&device=c&mktype=pla&googleloc=1006943&campaignid=9794911362&mkgroupid=101625064284&rlsatarget=aud-629407025185:pla-878706529565&abcId=1139126&merchantid=113704597&gclid=CjwKCAjwkPX0BRBKEiwA7THxiPgUiCrQi6tDr_0fMtH41efRge8Eyw83dtDubugCjc_Jy-DLAQvarxoCrRYQAvD_BwE
One to keep your golf clubs clean (attach to your golf bag) clean grooves on your irons will transform your ball striking and ability to stop the ball on the greens. Also a couple of hand towels kept in the bag for rainy days to keep you and your golf grips dry.
https://www.clubhousegolf.co.uk/acatalog/Wilson-Staff-Trifold-Towel.html?gclid=CjwKCAjwkPX0BRBKEiwA7THxiFNXuMFmmXvlI-3OlB9NxQiSWQgxEx_I44lvk3lofooA6U2f6pZ07xoCPN4QAvD_BwE
Personally I prefer compact non battery push models like Klick. Many prefer battery powered. if you go for one of these, have two batteries on the go and change after every round.
https://www.americangolf.co.uk/gps-bags-equipment/all-golf-trolleys
Go for a large storm proof one. Ideal in the rain or to keep the sun off on very hot days.
https://www.clubhousegolf.co.uk/acatalog/Sun-Mountain-Dual-Canopy-Golf-Umbrella-Navy.html?gclid=CjwKCAjwkPX0BRBKEiwA7THxiHC-P92OGrpu0p-68TXLgEDnvYka0jubS93RoOAW3CYI1l4uU5Xw_RoCv0sQAvD_BwE
Waterproofs
Choose Gore-tex or equivalent to keep you dry on the outside from the rain and because they breathe and wick moisture away.
https://www.clubhousegolf.co.uk/acatalog/Waterproofs.html?gclid=CjwKCAjwkPX0BRBKEiwA7THxiPgzTbCFUyUSTG9xnytSdjenypf-U0nmC5mnBGbjTIcY-SBMNjFUvBoCVRYQAvD_BwE#usestorage
Cold hands in winter are a recipe for disaster, especially on the short shots. Investing in warm over gloves to wear between shots.
https://www.scottsdalegolf.co.uk/shop/golf-gloves/taylormade-3m-thinsulate-winter-golf-mittens-pair-black-grey?glCountry=GB&gclid=CjwKCAjwkPX0BRBKEiwA7THxiBahIDa8sN9mJd5_DXJXv69iyRgZQTitRn2N0a0CvzMnzrUUb1g3hhoCY0AQAvD_BwE
Summary
Being well prepared won't guarantee anything but by being well prepared you give yourself every chance to perform well and in comfort.
https://www.golf-monthly.co.uk/editors-choice-2020
Golf coaching gift vouchers can be sent by email in plenty of time for Xmas!
tony@thegolfswingcompany.com 07764 895 045
www.thegolfswingcompany.com Facebook: @TheGolfSwingCompany