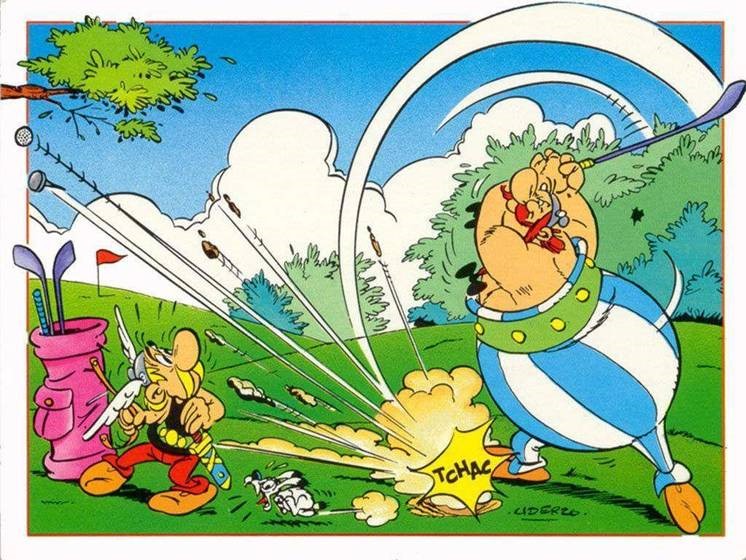 Congratulations you're on course to creating a "cunning plan" to help you achieve your golfing goals for 2017.
The initial goal in my previous blog was reducing my handicap from 12 to 9.
I conducted an assessment on where I thought my game stood as a 12 handicapper as follows:
Driving – B – Typically hitting 10 of 14 fairways.
Fairway shots – C – missing greens right.
Pitching – C – often coming up short.
Chipping
Chip and Run – B
Lob shots – E– not confident – often hit fat or thin shots.
Putting – C – tend to leave short. Ave of 3 x 3 putts per round.
Bunkers – usually get out but distance control is poor.
Course Management – B – on my home course but only C- on away courses.
Mental strength – D – can get down on myself if hit poor shots, especially after a good drive.
So as you can see, lots to do if I am to achieve my goal of a 9 handicap by end of next year!
The best place to start is with the "low hanging fruit".
Putting – reduce number of 3 putts from 3 to no more than 1, saving 2 shots per round.
Lob shots – find out why I miss hit these which often lead to high scores.
Then move onto other areas such as:
Pitching – improving distance control
Mental strength – how to get over poor shots and move on and even more important, how not to assume the future will always repeat the past. For example, I hit a bad shot here last time, so I'll probably do it again. See my next blog on the mental side of golf.
Ok, so we're clear on the areas that need attention and we've begun to quantify these.
The next step is to create a specific plan that addresses each aspect with clear time scales.
For example, I'll have a putting lesson and then devote 10 minutes, 2 x a week to holing out from 6 feet. 4 balls surrounding the hole – goal is to hole all 4 before I can go home. This added pressure helps make practice real! You'l be amazed how quickly your putting will improve.
Want to learn more? Get in touch with Tony today...